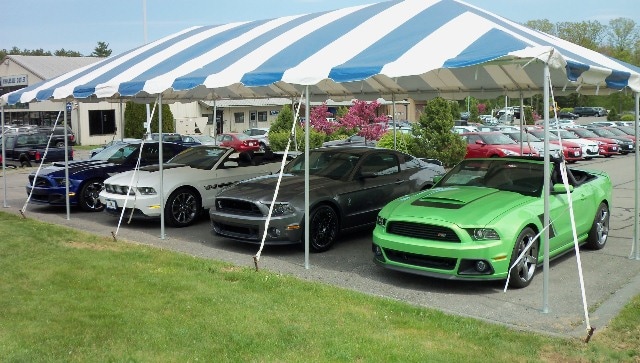 Both Stage 3 Roush Mustangs joined by the 2014 Shelby GT and a 2011 California Special -- getting some fresh air under the tent!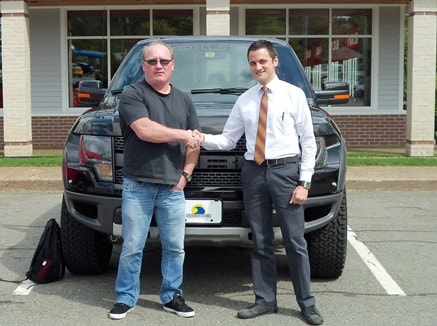 New Roush owner Mike takes delivery of the Ford SVT Roush Raptor.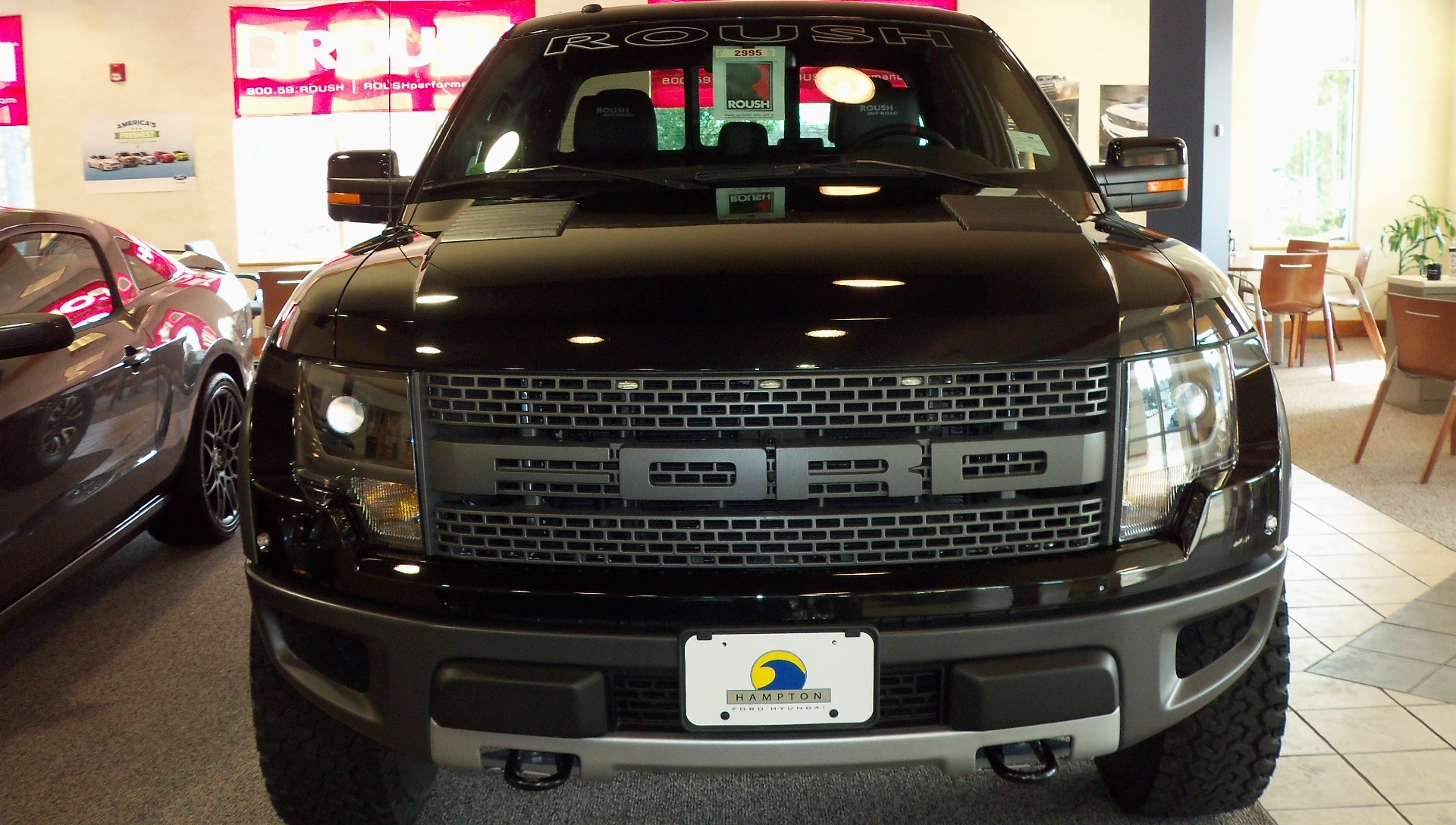 2013 Ford SVT Roush Raptor
The 2013 Roush Raptor is the most powerful production truck ever built.  When Ford put together the SVT F-150 Raptor the truck stood alone in performance on and off road, offering more power, more capability, and more high end hardware than ever previously made available in a production vehicle.
Roush Performance started with the now legendary Raptor as a baseline and went to work, adding OEM level components and systems to take SVT's off-road beast to the next level.  The Roush team started with their Roush 2.3 liter TVS based supercharger system which uses an air to water intercooler, Roush proprietary PCM calibration, and a number of other components to boost horsepower of the 6.2 liter big-block V8 to an astounding 590 at the mercy of your foot.  With a tree-trunk sized 4:10 rear axle nothing stands in the way of this powerhouse.  If you find that you have too much mud on your windshield to see the grille equipped HD camera is there to help.  Providing the driver with 180 degrees of real-time footage (with a spray jet of cleaner in case the mud has found its way to the lens) nothing stands in your way.
What makes this truck so unique is that it handles just as well on road as it does off.  The craftsmanship is immaculate from the Roush embroidery throughout the inside of the cabin, to the thirty-five inch BF Goodrich All-Terrain tires with a full-size spare tire.  The SVT Raptor is modified specifically to provide a connection to the ground, while an "Off Road" mode calibrates the transmission, stability control, and traction control to operate effectively in high-speed, off-road situations.  The truck's thoroughly engineered suspension features 13.4 inches of usable wheel travel in the rear and 11.2 in the front, in addition to industry-exclusive internal bypass shocks.  Supplied by Fox Racing, the shocks feature high-altitude commercial jet-style fluid and an internal bypass system to stiffen the shock as it travels to prevent bottoming out.
The 2013 Ford SVT Roush Raptor is unrivaled in its class.  With only a handful of these in production in the world we at Hampton Ford are honored to provide a special customer with such a spectacular product!  

Joe takes delivery of his new 2013 Mustang Shelby Coupe! 

    Our loyal customer Dennis just upgraded his Mustang, yet again! Check out this beautiful
Shelby
!