It's More than Just an Oil Change
Premium Maintenance from Ford Protect not only covers your routine oil changes, it covers multi-point inspections, as well as preventive care and replacement of normal "wear and tear" items that require periodic attention.
Request More Information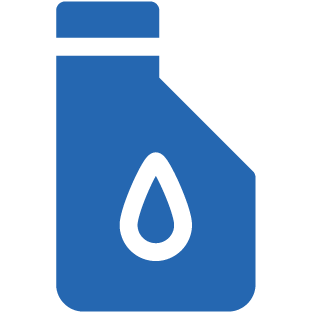 Oil Change & Filter Replacement

Replace Normal Wear and Tear Items

Multi-Point Inspection

Tire Inspection and Rotation
Why Buy a Premium Maintenance Plan?
A properly maintained vehicle lasts longer and runs more efficiently than one that isn't maintained. To find out what scheduled maintenance is recommended for your vehicle, consult your Owner's Scheduled Maintenance Guide.
Benefits of Regular Maintenance:
Helps ensure optimal operation, reliability and safety
Helps maximize efficiency
Improves trade-in or resale values
Can prevent unexpected failures
Scheduled Maintenance
The following services are representative of required maintenance for your vehicle. Your actual plan will be based on your vehicle's maintenance needs as indicated in your Owner's Scheduled Maintenance Guide:
Change engine oil and replace oil filter
Inspect and rotate tires
Inspect brake pads/ shoes/ rotors/ drums, brake lines and parking brake system
Inspect wheel ends for end play and noise
Inspect and lubricate steering linkage, ball joints, suspension and, if equipped, halfshafts, driveshafts and u-joints
Change transmission fluid
Replace fuel filter
Replace engine air filter
Change engine coolant
Replace PCV valve
If equipped, change transfer case fluid
If equipped, inspect and lubricate 4x4 front axle shaft u-joints
If equipped, lubricate 4x4 front hub needle bearings
If equipped, lubricate 4x2 front wheel bearings, replace grease seals and adjust bearings
If equipped, fill diesel exhaust fluid
Coverage Includes
Premium Maintenance from Ford Protect covers routine inspections, preventive care and replacement of normal "wear and tear" items that require periodic attention, including:

Engine oil and filter changes
Multi-point inspections
Tire rotations
Brake pads and linings
Shock absorbers/struts
Spark plugs
Clutch discs
Engine belts
Engine coolant hoses, clamps and o-ring seals
Wiper blades
Diesel exhaust fluid fill at the time scheduled maintenance is performed at dealership
At each service interval, your vehicle undergoes a comprehensive multi-point inspection as indicated in your Owner's Scheduled Maintenance Guide:
Check following systems/components:
Operation of horn, interior lights, exterior lamps, turn signals, and hazard and brake lights
Windshield washer spray, wiper operation and wiper blades
Windshield for cracks, chips and pitting
Radiator, heater and air conditioning lines for leaks and damage
Engine air filter
Oil and fluid leaks
Exhaust system (leaks, damage, loose parts)
Steering and steering linkages
Shocks/struts and other suspension components for leaks and/or damage
Accessory drive belt(s)
Clutch operation (if equipped)
Tires for wear and proper air pressure
Check following systems/components:
Transmission (if equipped with a dipstick)
Brake reservoir
Power steering
Coolant recovery reservoir
Window washer
Diesel exhaust fluid (if necessary)